Lanbur Beagles

Welcome to our website

Champion Lanbur Carson City 13". He is an All Breed Best In Show Winner, as well as Best Of Winners at the Beagle National. He is also a Best In Show Sire and 2 time Best Stud Dog in Show at the Beagle National.  He was the Top Sire for all Hound Breeds in the USA in 2009. For more information on Carson,

email me at: luckyfour@yadtel.net      call me at: 336-251-5618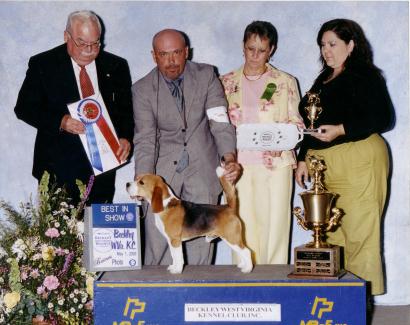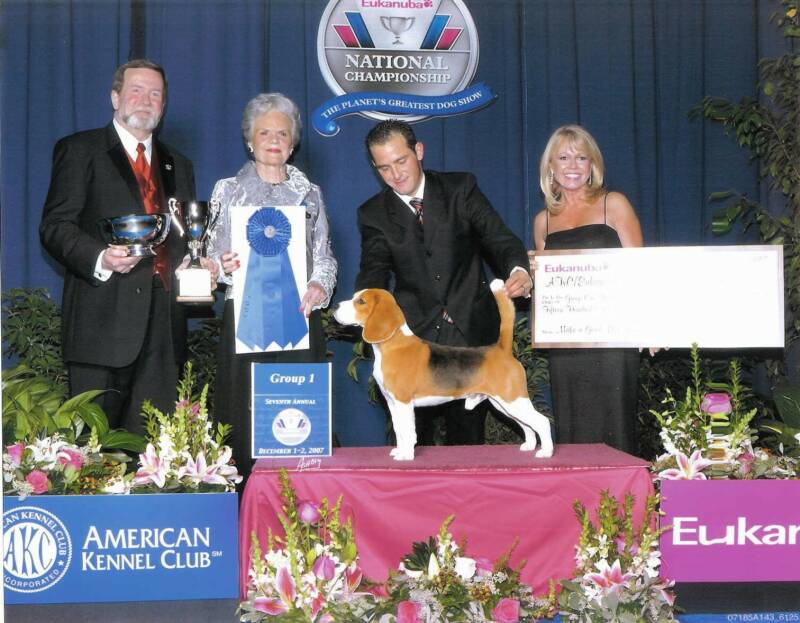 Champion K-Run's Park Me In First. # 1 Hound in the USA in 2007. The Top Winning 15" Beagle in the history of the breed.

Pictured here with his best friend handler Aaron Wilkerson winning the Hound Group at the Eukanuba National Championship in 2007. We were his lucky co-owners (Yeah!).  For complete information on Uno,
C
LICK HERE.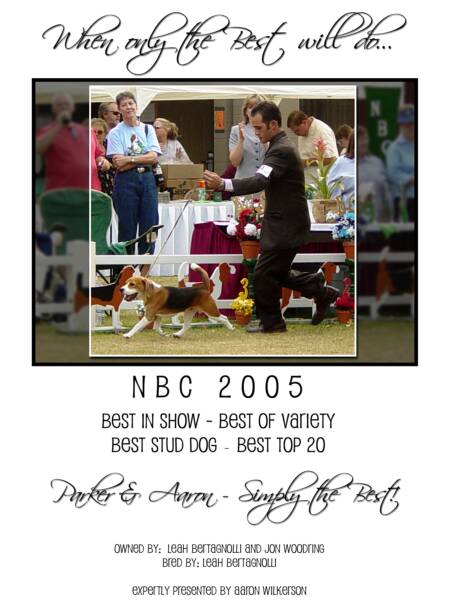 Champion Windkist A Walk In The Park. An All Breed Best In Show Winner and Best Of Breed at the 2005 Beagle National. Also one of the Top Stud dogs in the breed. For More information on Parker,

Presenting 3 or our current Top Winners.